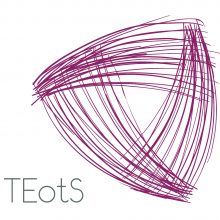 activating redundancy for social good
#TEotS  #HelpYourself  #DefineYourFuture
The world is changing. We must find alternative ways to prosper and evolve. The Eye of the Storm presents a new way of navigating in the quest to find prosperity and create confident communities. Forget backwards looking CVs and interviews; those who know how to roll their sleeves up and get on with the task in hand thrive in this space.
Kind hearts and mischievous minds are always welcome. Adventurous spirits and rough diamonds tend to take to this approach naturally. Those retiring from their profession are able to connect with those who are just starting out, which helps all of us feel like we're contributing. Young people who are being denied the opportunity to travel and expand their minds are offered a different way of connecting with peers and mentors from other cultures and countries. 
This is an empowered community. Your job is to help yourself to opportunities, tasks and experiences from across the world. Our job is to make sure you connect with people and projects that make the world a better place for everyone.
TEotS works for anyone who has redundant time, talents, space or stuff. We want to make people see redundancy in a different way. Years ago, redundancy meant that there was abundance in the system, which was a blessing.
We can't escape the global recession that is pending and no one knows how long it will be before financial markets and government debt returns to something resembling normal. But we can start to find different ways of trading and bartering to ensure we all survive the fallout of COVID-19.
We are inviting productive protagonists and constructive campaigners to join. Our system works for real folk with their own opinions and aspirations. If your only battle cry is 'give me money' then please don't waste your time or ours. We're not here for naysayers or armchair critics either. We don't care if you're shy, or if you think you're broken. We don't work to a clock. You turn up when you fancy it. The more you put in, the more you get out. It's annoyingly simple. Hard work pays off; you can't buy your way through TEotS.
More than 70% of those who committed themselves to this system, during the proof of concept in London, are now working in the industries of their choice and have jobs that were previously beyond their reach.
Dear Humanity, Superheroes, wizards, hobbits and white walkers are among us. Now more than ever, we are faced with the reality of a global threat that could wipe out the entire human race. We must unite our forces for good if we want to survive. Well that's not strictly true
read more »
Dear Universe, I know you're up to your ears with your ongoing expansion plans but I could do with a bit of support with something. Things have become fractured on our little planet in the past few decades and we're only just beginning to realise how far back
read more »