This is a little bit about our background, where we are going and how we intend to build a community that can support itself.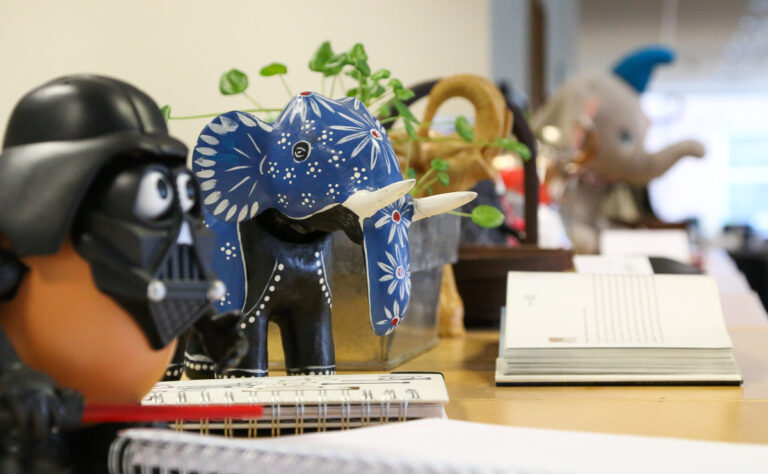 The Eye of the Storm is a new kind of professional community centre that provides people with the opportunity to connect directly with senior industry figureheads so they can demonstrate their capabilities, learn directly for those working in the industries they what to explore and improve their professional confidence and business networks. As a community, our primary aim is to identify redundancy (in its broadest sense) and then find ways of activating it to create a new kind of marketplace, from which productive new initiatives and enterprises will evolve.
Our system is great for those who find themselves in long-term unemployment, however our reach is broader than that: it works for anyone who has redundant time, talents, materials or space, and would like to put it to use for social good, at the same time as improving their professional networks. As well as the unemployed, this also includes those who have recently retired or those who are returning to work after having a child or career break. Equally, those in jobs that they don't find fulfilling might want to spend their free time in The Eye of the Storm as a way of improving their skills and their networks with a view to switching career. Young people who are unsure of what degree they want to do could spend time in The Eye of the Storm to gain an insight into an industry prior to spending tens of thousands of pounds on further education.
Essentially, we're developing an alternative system for managing the transition into and out of work, and this is what sits at the heart of The Eye of the Storm.
There are four ways you can join The Eye of the Storm community:
Member: create your triangle and take a task
Project: post a project and tasks and present at on a theme day
Friend: endorse us to your friends and followers or give us some money!
Location: join the franchise and become The Eye of the Storm Centre in your area
And it's easy as 1,2,3…
Members
Register for free – here
Meet some members – here
You can also view other member triangles – here
Projects
Register for free – here
See other projects  – here
View other projects triangles – here
Friends
Post a review on one of our social media sites – here
Give us money through our crowd funding platform – here
Connect one of our core team to people who can help our initiative evolve – here
Locations
Ask your staff and community to register as members – here
Email [email protected] with your location – here
Set up a meeting to review the franchise package and how it would apply to your area – here