Global networker and community builder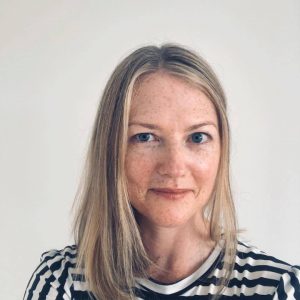 A daily dose of Coffs Harbour with a dash of Brisbane and the occasional spoonful of Sydney didn't seem to satisfy this Aussie Broad. Her local community felt like they were worlds away, yet on her doorstep at the same time. Intriguingly, it is from her kitchen table that a world-changing online-offline movement was born.
#LinkedInLocal inspired people around the world to take their online chats offline; to leave their sales pitches at home and just say G'day in the real world. From New Zealand, to India and peppered across the States, accomplished professionals stepped out from behind their laptops and took an interest in their neighbours.
Sleep is a preserve of those with fancy full time jobs, so you can imagine that Anna's time was in great demand. Creating bespoke films and inspirational content for those who embraced her idea absorbed most of her time. The other bit was taken up with lightsabres and an ungodly amount of lego. 
With a house full of Star Wars fanatics, young and old, Anna isn't short of inspiration when it comes to worldly adventures. While the #LinkedInLocal chapter of her life might be closing (you can read all about it in her book 'How a hashtag changed the world') that's not stopping her from dreaming about life beyond existing online empires.
Using her cool-headed demeanour, juggling skills and extensive networks she's looking to partner with a new band of global warriors who share her vision of a future that promotes authentic sharing and connecting. She doesn't own the Millennium Falcon but give her time.
Meet the rest of the team
You might find you don't need to ask too many questions about where they're from – where they're going and whether you're going with them is much more interesting.